Leadership Team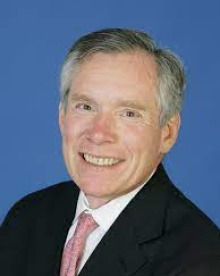 J. William Knott
President and CEO

Mr. Knott joined Cecil Bank in December 2020 as it's President and CEO. Mr. Knott has been in the banking industry for 42 years holding national line of business responsibilities and regional geographic responsibilities in MD, VA, DC, PA, DE and NJ during his career.

Mr. Knott started his career at Mercantile in Baltimore. He moved to Mellon Bank where he led their MD/VA/DC LPO.

Mr. Knott has served on numerous community and philanthropic boards in Maryland and Pennsylvania during his lifetime.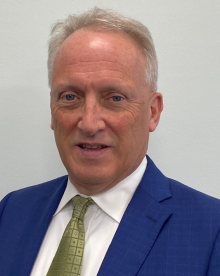 David S. (Dave) Miller
Chief Credit Officer

Dave joined Cecil Bank in March 2021 as its Chief Credit Officer. He has over 35 years of banking experience in lending, management, and executive roles. Dave is responsible for management and oversite of the Bank's credit administration, underwriting and loan operations functions.

Dave began his banking career in 1986 as a management trainee with Signet Banking Corporation (formerly Union Trust Company of Maryland), and subsequently served as a commercial lender, regional market leader and in credit roles with Sandy Spring Bank, SunTrust Bank, and Presidential Bank, FSB.

Prior to joining Cecil Bank, Dave served as Chief Credit Officer of Presidential Bank (2017 – 2021) where he was responsible for managing, measuring, and controlling credit risk for a $800 million federally chartered thrift.

Dave holds a Batchelor's of Science degree in Finance from the University of Baltimore, as well as a Master of Science in Finance from Loyola University Maryland. Dave is active as a Board member of the Chesapeake Chapter of the Risk Management Association (RMA).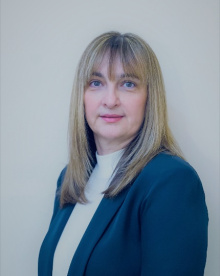 Zeljka Preradovic
Senior Vice President, Information Security Officer, Compliance Officer, and Branch Administrator

Zeljka joined Cecil Bank in 2001, after more than 10 years of experience in the financial industry. Zeljka is responsible for managing the retail and deposit operations, electronic banking services and the compliance and information security program within the organization. In those roles, she manages the risk by establishing policies and procedures according to regulatory guidelines and in accordance with industry best practices to protect the Bank and the customers.

Zeljka is dedicated to keeping Cecil Bank customers, employees, and stockholders satisfied.

Zeljka received a degree at the University of Zagreb, Faculty of Metallurgy, Croatia